UV LIGHT SYSTEMS
For over 20 years, Quality First Air Conditioning has been installing Ultra-Violet (U.V.) light disinfection systems and special anti-microbial filters for prevention from viruses and germs.
U.V. Light Systems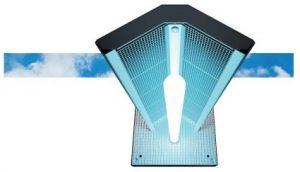 For many years, U.V. light disinfection technology has been widely used in hospitals and laboratories to sanitize equipment and prevent the spread of potentially lethal airborne infectious diseases
Independent testing has shown that U.V. light disinfection systems achieve up to a 99.999% reduction of microorganisms and viruses
V. light disinfection significantly improves indoor air quality by sterilizing mold, bacteria, viruses, and allergens from the air as it cycles through your air conditioning system
Quality First Air Conditioning offers two lines of best-in-class U.V. light systems, 1) APCO-X and 2) Green UV.